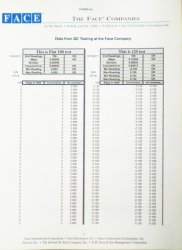 $160.00
Dipsticks do not need regular recalibration.

View the Dipstick Repeatability video on the Home Page of Dipstick.com to see the performance of six different Dipsticks -- up to nine years old -- that had never been recalibrated.

But, upon request, we will recalibrate your Dipstick and test its precision and accuracy. You will receive the test data when we return the Dipstick to you.

Click Learn More to see how to check the calibration yourself.